Residential Hardscape Construction
Do you want to take your landscape appearance to the next level? A well-designed hardscape could represent precisely what your yard needs. Hardscape is a landscaping category composed of elements from the land that is inorganic.
Residential Hardscape Construction provides more to your house than improve aesthetics. They add character, stability, safety, as well as marketing value. A professionally designed hardscape can absolutely transform your property, adding additional value when the time to sell arrives.
Residential Hardscape Construction Service in Atlanta, GA
When you want a new walkway, patio, terrace, or other hardscaping projects, call SS&A to design and install your new hardscape project. We specialize in all kinds of residential hardscaping from simple garden steps to complex patio designs. Whether you want basic pavers, brick, natural stone or tile, we will discuss with you to understand your vision then design and build the project to your exact specifications. Over the years of relevant construction experience, we have developed a reputation as one of the residential hardscape construction experts in Atlanta, GA.
At SS&A, we understand the specific needs of residents in the Atlanta, GA area and are proudly serving the community by providing the best in residential hardscaping installation. We use decorative concrete and stonework to build you a space you'll love. You'll be amazed at what our designers can do, from decorative walking paths, patio, walls, and outdoor seating, you can be assured that your neighbors will be in wonder of your new outdoor space. No matter your project size, our company is equipped to handle the job.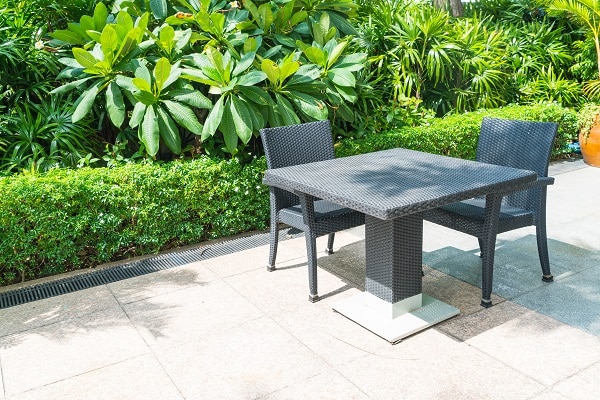 The Advantages of a Hardscape Installation
There are numerous good reasons to consider having a hardscape added to your residential property. For those with large properties, adding a driveway from the road to your garage is a great investment that makes leaving and entering your property significantly easier.
Hardscaping your outdoor areas add value and functionality to your yard, whether it's a retaining wall, a patio, or a fire pit. The possible options for your residential hardscape are limited only by your imagination and budget. If you're interested in making a change to your yard, we'll help you come up with a complete residential hardscape installation design plan.
Get in touch!
We offer residential and commercial hardscape construction services at a reasonable price. You too can have a beautiful hardscaped landscape in your front or backyard. Contact Sears Smith & Associates now at (770) 452-1169 for more information on our hardscaping services.
Contact us to find out more!