PROVIDING THE ART AND SCIENCE OF LANDSCAPE ARCHITECTURE
SS&A PROVIDES OUR CLIENTS WITH SUCCESSFUL SITE DESIGN SOLUTIONS AS WELL AS HIGH QUALITY CONSTRUCTION SERVICES TO IMPLEMENT THE DESIGN.
We take pride in understanding our client's needs to deliver a solution to meet their specific program requirements, budget, and schedule. SSA utilizes sound principles of Landscape Architecture coupled with comprehensive experience and best practices and methods available to achieve a superior design for ultimate customer satisfaction.
We love placemaking and enjoy sharing in the end user experience of a memorable site. We listen to your goals, & our passion is finding creative solutions.
We are pragmatic, and our solutions are tailored first and foremost in meeting your program requirements within any budget constraints.
We love to get our boots on the ground and investigate the constraints and opportunities of your site! With our combined 50+ years of experience analyzing all types of properties, we bring "both sides of the brain" …or the art and science of landscape architecture… viewing your unique site conditions from the eye of an ecologist, arborist, engineer, developer, and other specialties whilst creating the art and intrinsic experience of a place. Contact us and see for yourself.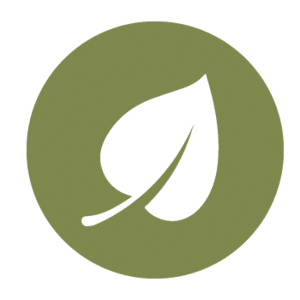 DESIGN – Site Analysis; Land Planning; Illustrative plans and computer renderings, Detailed Site Design including but not limited to Grading, Planting plans, Irrigation design, Lighting design & Hardscape Detailing. Due Diligence Consulting including creative solutions for tree preservation or mitigation.
Residential Landscape Design – Whether your goal is to create a small backyard garden, a sport court, fireplace gathering or other backyard amenity, we enjoy providing the personalize attention that goes into residential design.
Commercial landscape Design – Sears Smith and Associates provides a full range of landscape architectural design services for many project types, including commercial and corporate centers, schools and other institutions, retail, healthcare, senior living environments, parks and recreation, and others.
HOA Landscape Design – deserving of its own category, we understand the needs of your HOA. Having served as an HOA president himself, Chris Sears understands the "commercial permitting" aspect of these community amenity centers, with ADA requirements and goals, and needs of a variety of different and sometimes competing user groups, from tennis clubs to swim teams.
We have designed and been a part of many successful amenities across Atlanta.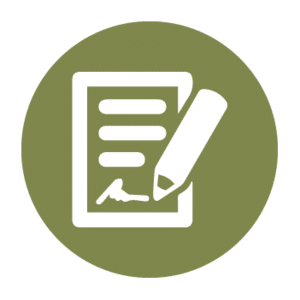 CONSTRUCTION ADMINISTRATION & PROJECT MANAGEMENT – SS&A has years of relevant construction experience and our valuable expertise greatly benefits our client base. While some of our clients have existing relationships with contractors, they require our expertise to ensure a seamless delivery while meeting schedule constraints and focusing on the subtle aesthetics of the design concept. Services include: Preconstruction budgeting, cost estimating and value engineering, tree mitigation and relocation, development consulting and due diligence, rehabilitation of existing sites, and subsequent maintenance advice.
Landscape project management – We tailor our plans to our clients needs, using our vast experiences but believe there is not one size that fits all. Most of our clients do have a budget, and we recognize how important it is that our fees remain a reasonable yet valuable and integral component to the overall project. We have saved many a client from unneeded or misguided expenses by educating them on lessons learned and best management practices that are just routine in our daily work. We once saved a client over $100,000 in recompense fees, previously required by the municipality, but saved by re-performing a tree audit, and correcting specimen tree values. Let us show you where we can save you money and bring in your FINAL deliverable on or under budget!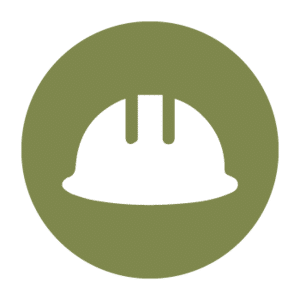 INSTALLATION – Whether you already have your installer selected, or need help administering a bid and selection process, we can provide the needed expertise. We have worked with many fine companies, as well as some not so good at their craft, and share our experiences, good and bad to save you from having to learn those hard lessons.
Or, when requested by our clients who prefer a "design build" delivery, SS&A refers installation requests to A&C Development, Inc. (a separate company owned by SS&A management) to provide competitive installation proposals. This separation delineates clearer contractual and professional responsibilities (Traditional Design / BID / Build methodology) while allowing you the benefits of our strong network of Atlanta's top contractors. At the same time, the strategic partnership allows SS&A Management the ability to shepherd projects through completion, while providing cost savings often found in pure design build methodologies. This blended approach equates to better efficiency, better value & a shortened project life cycle.
Professional landscape installation – A&C Development, Inc is not only considered one of Atlanta's Top 25 Landscape Contractors, (4 years in row in Atlanta Business Chronicle's Book of Lists) but is a GA licensed Commercial general contractor. No project is too large or complicated, and A&C has performed many projects with contracts in excess of the 2 million dollar mark. As an owner of both General Contracting firm, and Professional Landscape Architectural Design firm, We challenge you to find another with these shared qualifications. We find our experience in detailed hardscape construction gives us unique qualifications from both the design and build perspective.
Landscape Architects Serving Atlanta, Alpharetta, Brookhaven, Roswell, Dunwoody, Milton, Johns Creek and the Surrounding Metropolitan Areas
Contact us to find out more!
Contact us and see for yourself what makes us one of Atlanta's most sought-after firms!