Commercial Landscaping Project Management
Commercial Landscaping Project Management in Atlanta, GA
Excellent landscaping can make a big impact. The first impression conveyed by pleasant, well-created grounds is an essential one, whether they surround a public facility or a business. It's simple to find yourself with a landscape that begins off looking great but turns out to be a nightmare to maintain. Designing a landscape that is not only beautiful but horticulturally strong requires the use of many skills.
How We Do It
Sears Smith & Associates offers complete project management from beginning to handover. We work closely with the client to assure total satisfaction. All projects are started with strict quality control standards which guarantee the job will be undertaken accurately the first time and on budget.
Sears Smith & Associates has been involved with the successful completion of several commercial landscapes. Projects completed include streetscapes, parklands, public open spaces, educational & community facilities.
We have worked for and with a various range of clients including developers, architects, government departments, local councils, schools, and commercial businesses.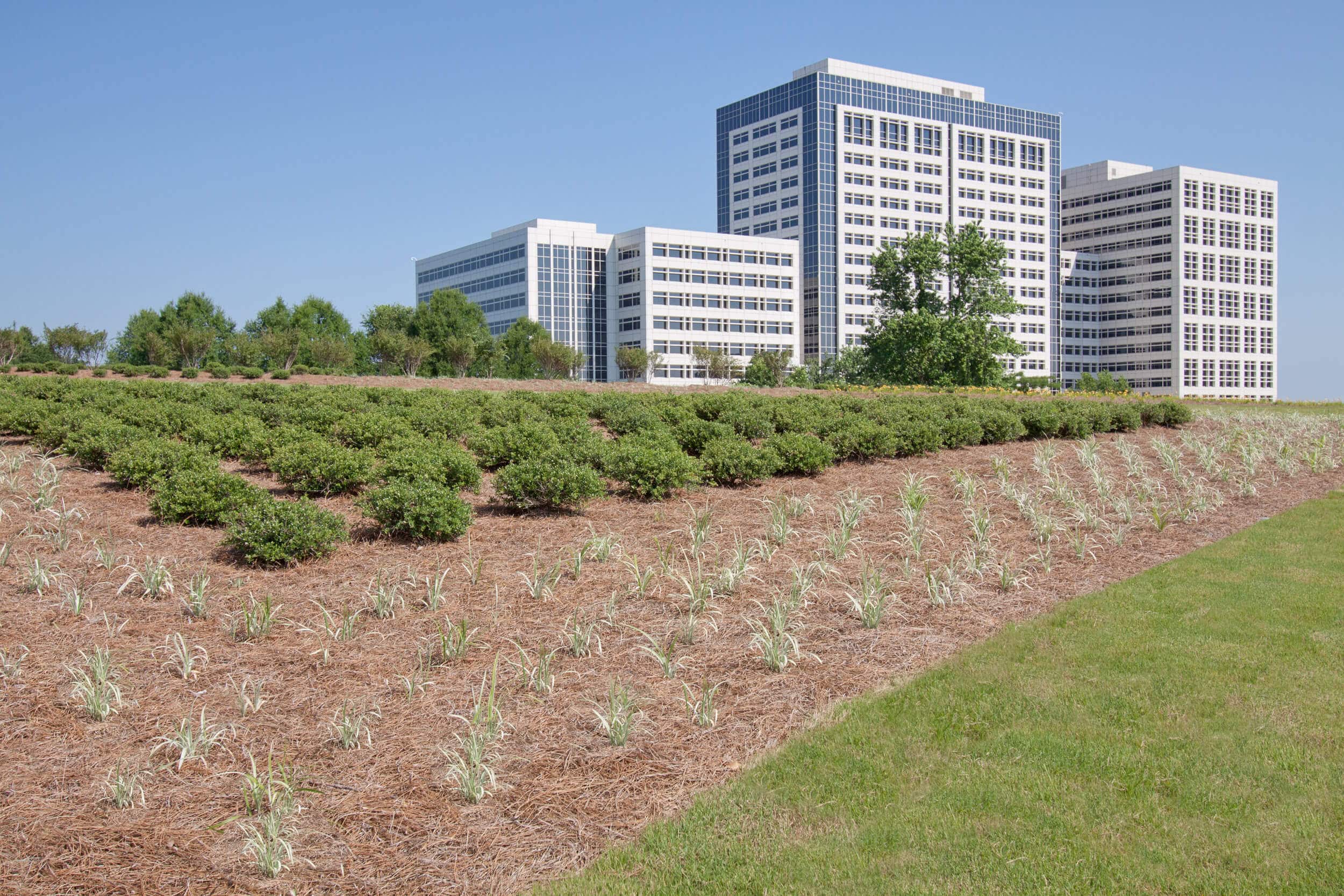 Sears Smith & Associates gives commercial clients with a complete range of hard and soft landscaping services, including:
Site Preparation

Soil amendments

Turf – planting and maintenance

Mulching – bark, gravel, pebbles

Irrigation and drainage

Fencing, bollards, and walls

Weed Management
Approach
Sears Smith & Associates is committed to constructing quality landscape solutions with years of experience projects. The team of skilled professional staff at Sears Smith & Associates have the management systems in place and know the construction processes needed for the successful completion of commercial landscaping projects.
Each project is designated an estimator, project manager and site foreman who work cohesively to support the landscaping project through from start to finish. Commercial landscaping projects usually involve many stakeholders and this approach means expectations, estimates, and deadlines are respected and met.
Get in touch!
If you need your landscape project to get in on time and on the budget, give the responsibility to the company that can tackle the design and construction of your landscape and keeps the result in the beautiful condition. Let Sears Smith & Associates take charge of your dream, call us now at (770) 452-1169 to find out more on our services offered.
Contact us to find out more!