Commercial Landscape Installation
Commercial Landscape Installation in Atlanta, GA
Sears Smith & Associates offers a wide variety of landscaping for commercial and residential properties. Landscapes are a great way to add additional available space to your property. Creating outdoor living spaces, basic plant installations, rock or boulder placement,  adding a fascinating water feature, or anything you can imagine we will make it a reality, install, and maintain your landscape designs.
Whether it is an apartment complex, a hotel, a corporate park, a hospital park or a government building, it will benefit from a beautiful landscape of any size! Help your customers find you with a rich green lawn and some unique and distinctive plants around your entrance.
Sears Smith & Associates creates outdoor green spaces all across the Atlanta and surrounding areas. Check out our gallery of work in many different businesses and other establishments including; Atlanta Botanical Gardens, Delta Student Union, Georgia Power, Northside Hospital East Cobb, Paces Ferry, Cumberland CID, Wildwood Corporate Park, Corporate Park, Keesler AFB, and more!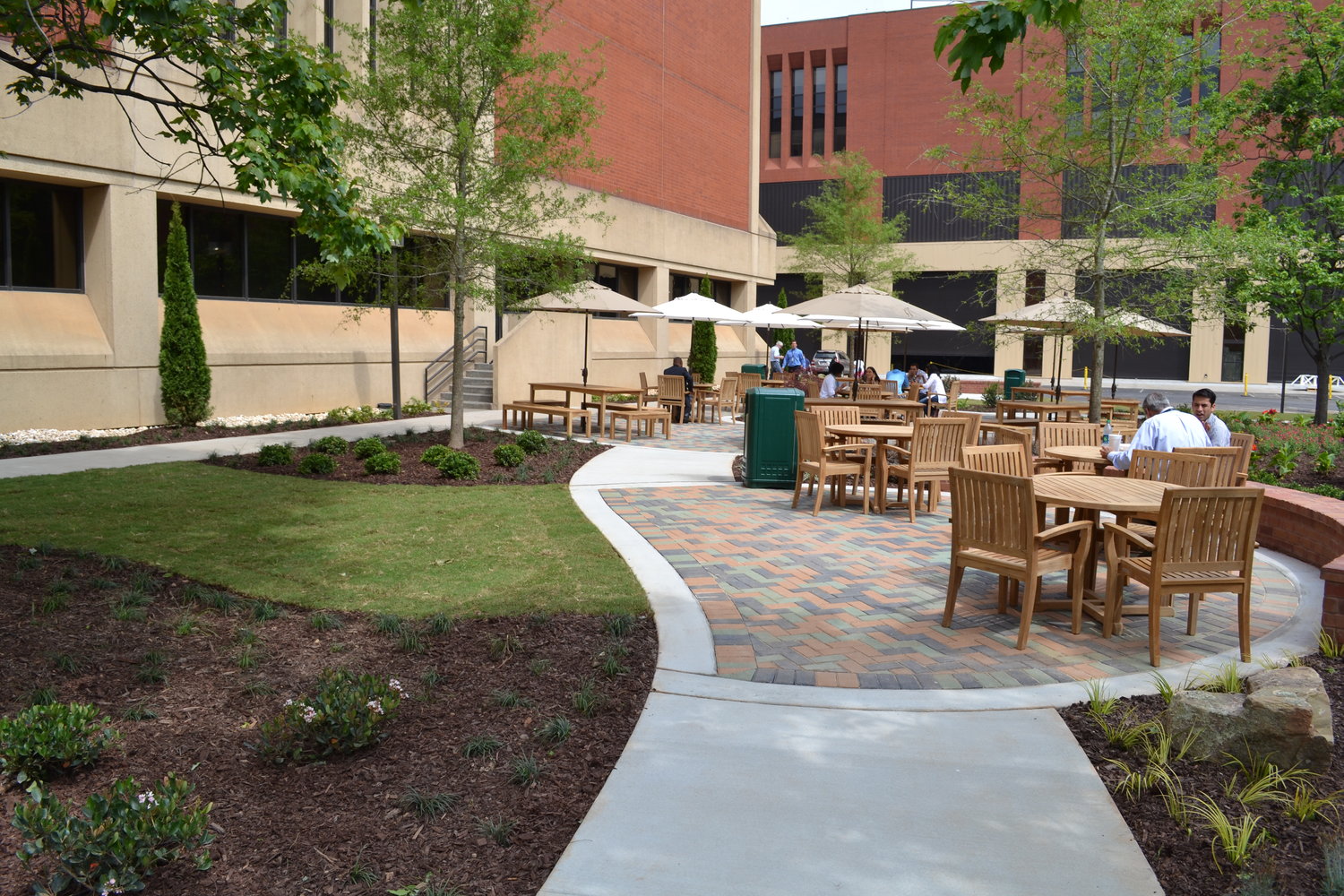 Landscape Installation Services
We accept installation services but not limited to:
New Lawn Installation

Walkway Installation

Patio Installation

Plants

Landscape Lighting

Retaining Wall Installation
Why Choose Us
Sears Smith & Associates specialize in all types of landscape installations including new lawns, plantings, patios, walkways, landscape walls, and more. Our team of landscape designers and architects are the best in the industry and are always dedicated to making sure the final product meets your needs.
Sears Smith & Associates excels at landscape installation and maintenance services, developing our expertise over the years from our field experiences. No matter the type of property you have, our team will do an excellent job on it. We handle a wide range of services, from design to installation and maintenance. Call us now to set up a free consultation and we will give you an estimate on what it would take to bring it to life.
Contact us to find out more!