Commercial Landscape Design
Sears Smith and Associates provides a full range of landscape architectural design services for many project types, including commercial and corporate centers, school and universities, retail, healthcare, senior living environments, parks and recreation, transportation planning and streetscape.
Our on staff landscape architect and designers work with clients through our customized design process in order to create a landscape plan that fulfills the demands of each individual project from start to completion. We monitor every job site to ensure your plan is installed as designed, down to the smallest detail.
Our projects range in scale from small, simple garden designs to fully detailed large-scale projects. We pay careful attention to your desires for new landscape environments, the existing site conditions and the project budget.
We are committed to ecological sustainable practices, helping to maintain the environmental health of our region with each project we design and install. High quality service and integrity reflect our company's vision.
We are a collaborative design group that works closely with architects, engineers, developers, owners, irrigation consultants and other environmental specialist throughout all stages of a project. We also work closely with contractors, suppliers, and nurseries to help ensure the integrity and quality of the design.
To help our customers find pleasure in the outdoor space of their dreams is why Sears Smith & Associates is in business. We offer commercial and residential design-build services for every kind of landscape and hardscape, whether for community-owned properties, businesses or homeowners throughout Atlanta, GA.
Commercial Landscape Design in Atlanta, GA
Our landscape architects and commercial design-build service experts will work with you, taking the vision you bring them and developing those concepts into a carefully designed landscape plan. As a full-service commercial and residential landscape company, Sears Smith & Associates fully develops and installs the design. Putting your trust in us means you can rest assured that your business avoids expensive mistakes, receives a professional, streamlined course of action and you'll have an experienced landscaping company working directly with municipalities whenever the situation calls for it.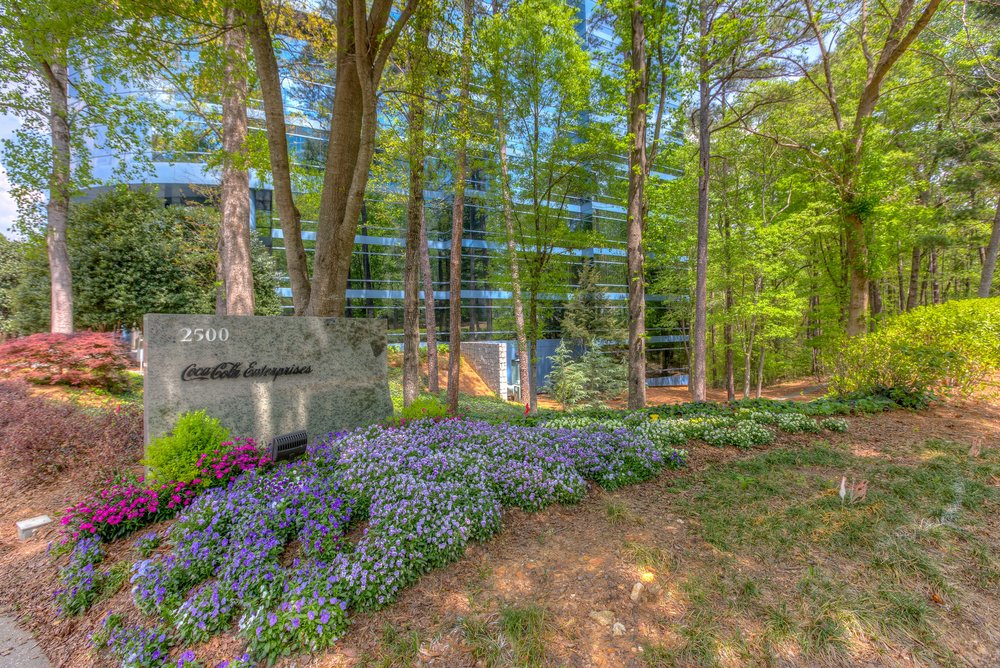 Positive first impressions are important for every business. Professional commercial landscape design service is among the very best ways to visually show your customers your professionalism and attention to excellence. The landscape around any successful business must build a sense of welcome and professionalism that speaks to your clients. Sears Smith & Associates commercial landscape design experts have the experience to create the very best first impression and help your business project a polished and professional image. Our company has years of relevant construction experience in providing commercial and residential landscape design services throughout Atlanta, GA.
Our Business Designs Construction Services Include:
in-depth site planning

concept design and construction drawings

hardscape construction and installation

landscape and hardscape expertise

professional, highly trained architects
Get in touch!
With over years in the landscaping business, Sears Smith & Associates has become one of the most trusted and reliable landscaping companies throughout Atlanta, GA. We offer an extensive list of affordable and high-quality commercial and residential landscaping services.
Contact Sears Smith & Associates to find out more on our services offered.
Contact us to find out more!